Whiskey Creek Golf Club provides a truly unique setting for your upcoming outing. Our Ernie Els designed golf facility, picturesque clubhouse and customer-friendly staff has earned Whiskey Creek 4 ½ STARS by Golf Digest as a "Places to Play" in the Baltimore-Washington metro area.
The PGA Professional staff at Whiskey Creek is capable of handling small groups to large tournaments, outings and events of up to 144 players. Whether your outing is next month or next year, outing arrangements may be made up to 1+ years in advance. Professional assistance with tournament planning, format selection and course set up are included with each event along with the following services and features: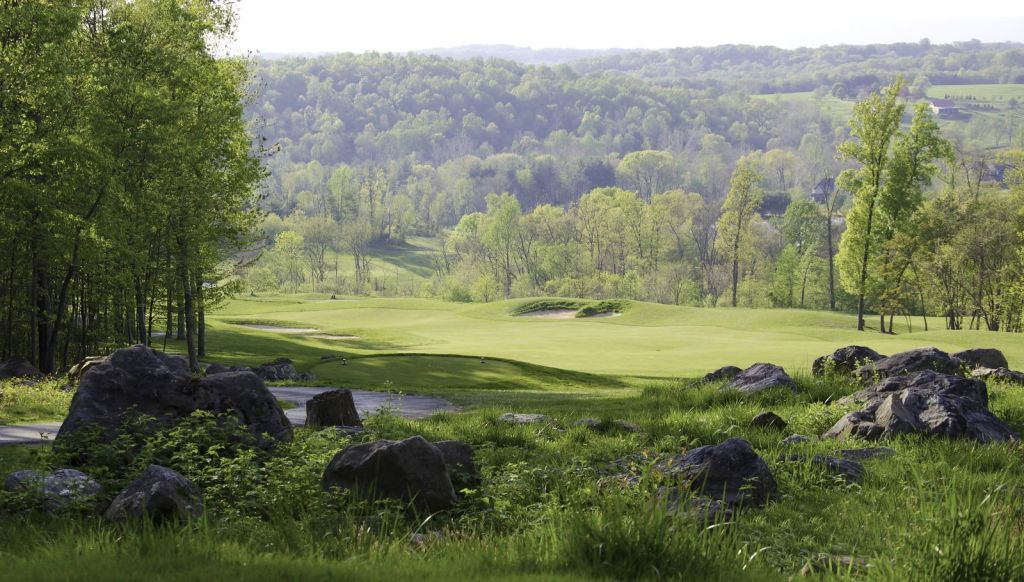 Participant pairing sheets (including pairing and alphabetized starting sheets)
Personalized cart placards
Personalized rules sheets
Registration table for guest check-in
Pre-event announcements
Starting assistance
Administering special event contests (closest to the hole, longest drive, etc.)
Scorecard collection and professional scoring services
Customized scoreboard
Professional bag drop services
Tournament set-up that includes the placement of all sponsorship signs
Customized merchandise packages are available for an upgrade
Distribution of prizes
To enhance your outing experience, allow our award winning Food and Beverage Team to take your guests' enjoyment to another level. With a full-service kitchen at our command, we can customize any menu to be as creative as your imagination. View our Catering Menu.
For more information on how Whiskey Creek can provide your outing with one of the their most enjoyable golf experiences. Complete the below form for more details on hosting an outing at Whiskey Creek.
Outing Details Request